Implementation and installation procedure
From engineering studies to construction of the retaining wall
The installation procedure used to implement a wall is based on:
the specific conditions of each project (resources, deadlines, environment…),
the engineering and upstream studies' recommendations.
If requested, MODBLOC can send someone on site to monitor the wall project.
We work in close collaboration with masters of works and companies to determine the aesthetics and technical skills employed.
Custom parts are made on demand depending on the project. Angles, unhooked, aras are all scalable elements on request.
The mod's are also suitable to receive a fence, a border or a parapet on the upper part of the wall.
What MODBLOC allows in one day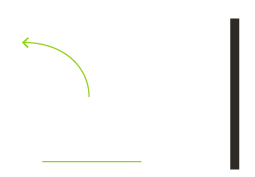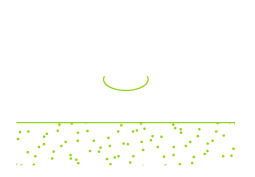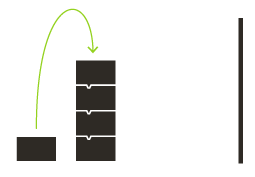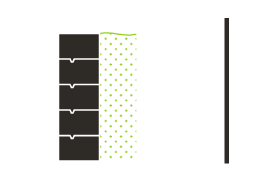 Features and assets of the MODBLOC solution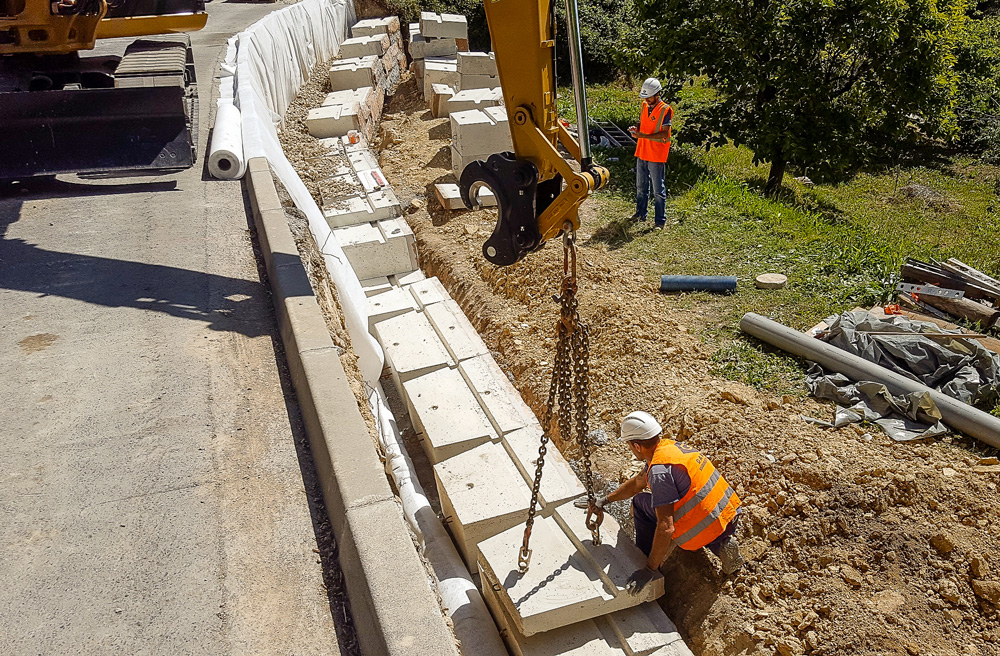 The concept only requires basic gravel base or a lightweight concrete support
Wall angle given by the first row
Standard drainage – no additional drainage features required
Installation using mainly lifting devices
Reduced workforce, material and installation time thanks to the simplicity of the system
modul's sizes chosen according to technical needs of each case and adapted to design requirements
Dry interlocking saves time and maximizes productivity (no binder needed)
Clean building site throughout the project eliminates collateral damage during installation
Controlled logistic and quicker implementation compared to traditional methods thanks to pre-defined plans/drawings, storage and transportation palettes
Drastic reduction of waste tied to execution risks